SITE SURVEY - PHOTOGRAPHS OF THE LOCATION
The site of the project was a steep terrain located along the sea shore in Margate.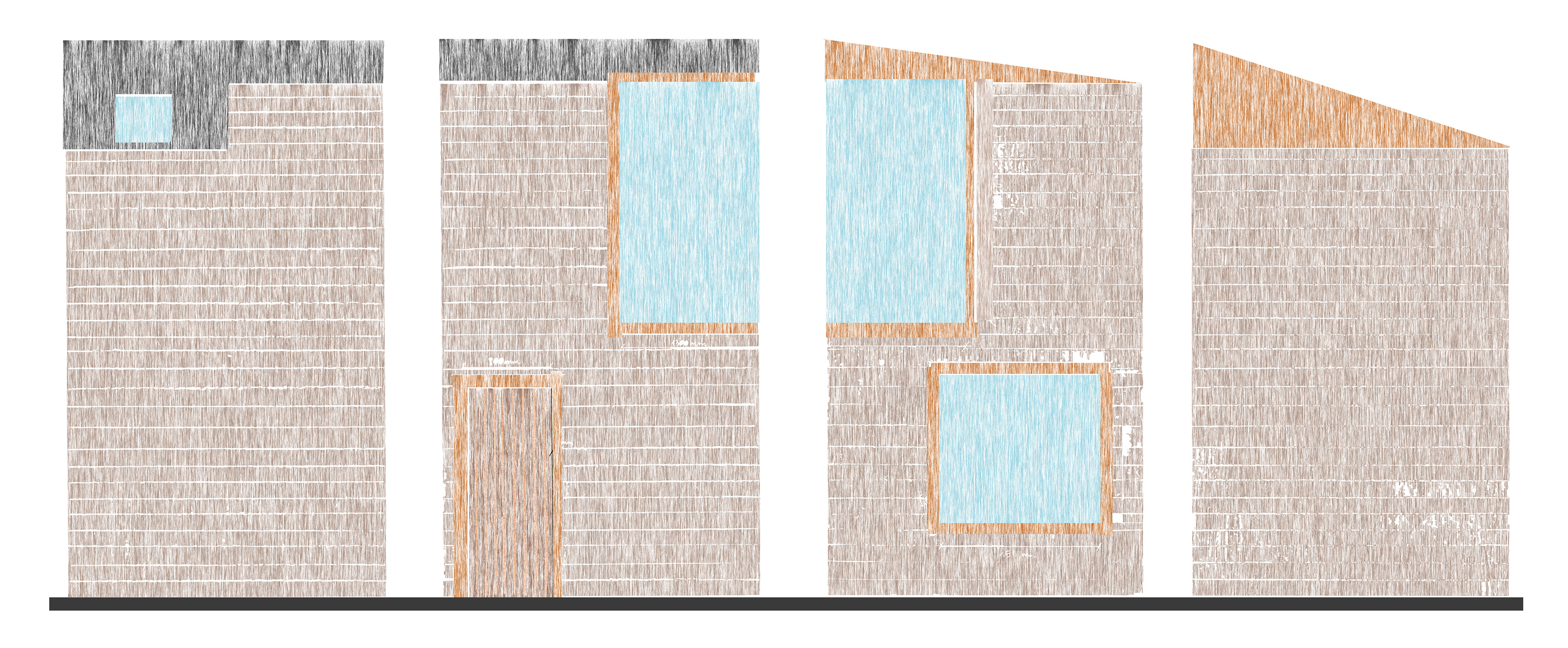 For the interncrit review, I designed timber beach huts. Every single hut comprised two levels and was located on the steep terrain in such a way that maximum views of the sea and sunlight were provided.
After the intercrit review and feedback from tutors, I decided to alter the huts to be single-storey blocks on stilts. That allowed more sunlight on the main level and change huts to be more compact. Initially, I created pencil sketches of the new look.
For the final exhibition, I created a set of drawings showing my proposals. My project was chosen to be exhibited at the end-of-the-year show and received very good feedback.
Perspective view of the proposed plot.

Exploded axo drawing - experimentation & learning new ways of architectural drawing.
Internal elevations of a single beach hut.
I created my first model using paint, foam and card.